Refuse Collection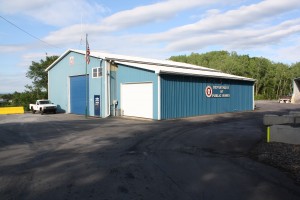 Garbage Collection
As of September 1, 2010 the amount of garbage bags that will be collected for residential unit and small business's will be four (4) per weekly collection
Only Plains Township Trash Bags will be collected by the Municipality. Bags must be tied and not weigh more than 40 LBS.
Township Trash Bags are sold in boxes of 50 bags for $50.00 or 1 roll of 25 bags for $25.00 @ the Municipal building 126 North Main Street during regular business hours. Accepted payments are cash, check or money order.
2022 HOLIDAY TRASH COLLECTION AND RECYCLING SCHEDULE
Recyclables
Recyclables must be clean & at curbside before 6:00 A.M. in a reusable container. The following recyclables will be collected:
Plastic with number #1 through #7 or recyclable symbols
Clean green, brown or clear glass jars, bottles, tin & aluminum cans
Newspapers tied or in brown bags
Cardboard must be flattened & tied
NOTE: The Township collecting recyclables is a free service provided to residents of Plains Township. Therefore, it is necessary to enforce the above guidelines in order to keep the service free. If these guidelines are not followed the workers will not collect the entire container and it will be left at the curb. The worker will not return to pick up these containers.
Drop-Off Site:  If you miss your pick up day you can drop off your recyclables ONLY at the drop-off site located at the top of Blanchard Street Monday-Friday, 7:00 A.M. until 1:30 P.M.