Information
HELP WANTED 
The Township of Plains will be accepting applications for positions with our Department of Public Works. This is for a part time position working less than 40 hours per week.  A CDL License is a plus but not required. Sufficient physical ability necessary for walking, standing, stooping and bending for prolonged periods of time, moderate lifting and carrying. Starting rate of pay will be commensurate with experience. Applications can be obtained at the Municipal Building, 126 North Main Street Plains, PA from the hours of 8:00 AM to 4:00 PM Monday, Tuesday, Thursday and Friday. Wednesday 8:00 AM to 6:30 PM. Plains Township is an equal opportunity employer
SUMMER DAY CAMP
Day camp will be held Monday thru Friday from 9am to 1pm. It will begin on
Monday June  14,  2021  and  end  on  Friday  July  30,  2021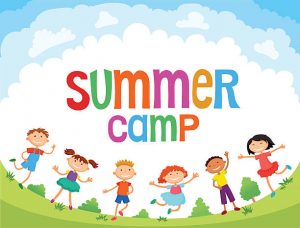 Camp will be held at the Birchwood Hills Park on Clarks Lane near the Plains Lions Club pavilion. Proper identification will be required at pick up time. For more information click on the link below.
Clutter Pick-up/Bulk Item Pick-up –
Pick up is scheduled for the last Thursday of the month (subject to change). Limited pick up of 50 PRE-REGISTERED residents per month. March thru October.
PROCEDURE: All Items must be registered and a sticker purchased for each item.  Maximum of 4 stickers can be purchased at a cost of $5.00 each for the month.  Registration can be done at the Municipal Office.
ITEMS ALLOWED: Furniture, mattresses and/or box springs, rugs, lawn furniture, lamps, framed mirrors, vacuums, chairs, couches, dressers, washers, dryers, stoves, dishwashers, refrigerators, freezers, exercise equipment, sinks or tubs, gas grills, water heaters, air conditioners, humidifiers and dehumidifiers, lighting fixtures, fans, toaster ovens, microwaves, lawn mowers (fuel removed), weed wackers.  Small items should be placed in a box or a 30 gallon container.
ITEMS NOT ALLOWED: Chemicals, lumber, building materials, remodeling and construction materials, yard waste, newspapers, cardboard, garbage. Any type of e-waste such as computers, monitors, printers, fax machines, TV's.
Township Trash –  bags are sold in boxes of 50 bags for $40.00 or 1 roll of 25 bags for $20.00 @ the Municipal building 126 North Main Street during regular business hours. Accepted payments are cash, check or money order.