Fire Dept.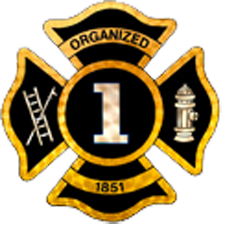 Plains Township Fire Department proudly protects 15,000 residents living within a 14.7 square mile radius.  The Plains Township Fire Department operates out of 2 stations that protect a primarily residential area.  Our department is a career department whose fire fighters are civil service employees.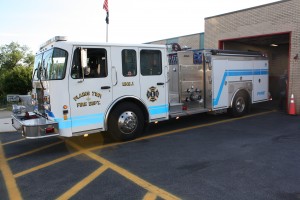 The Plains Township Fire Department has 13 full-time firefighters and 10 part-time firefighters.  In addition to operating out of two locations, the Fire Department has 2 Pumpers, 1 Brush Truck,  and a Fire Command Vehicle.  In the Township of Plains we protect Mohegan Sun at Pocono Downs (Casino & Horse Racing), 2 hospitals, 3 schools, 4 day care centers, 5 hotels,  3 nursing homes and 2 federal buildings.  We are located at the hub of Interstate 81, the Northeast Extension of the PA Turnpike, Route 315, Route 115, Route 309 and the Cross Valley Expressway.  The Susquehanna River flows through Plains township thus separating Plains Township and Forty-Fort Borough.
Our goal is to provide fire protection and prevention education to the public. In addition, all fire fighters are Hazardous materials trained and certified in basic first aid and AED.
Civil Service Examination
Plains Township Civil Service Commission will be administering a Firefighter Civil Service Test for entry level firefighters on June 17, 2023. Every applicant must successfully pass a Physical Agility Test which will be given on June 10, 2023 in order to be eligible to participate in the Written Exam.
Applications are available at the Plains Township Municipal Building located at 126 North Main Street, Plains. The business office is open from 8:00 A.M. to 4:00 P.M. every weekday with the exception of Wednesday when it is open from 8:00A.M to 6:30 P.M. Please note that the office is closed on holidays. Completed applications must returned no later than 3:30 P.M. on June 2, 2023.
Applicants for the Firefighter position shall be at least 18 years old and possess a diploma from an accredited high school or a state recognized equivalent. Applicants must be a United States citizen, be physically and mentally fit to perform the duties prescribed, and prior to employment possess a valid PA driver license and submit to drug testing. Firefighter applicants must have completed an Essentials in Firefighting Course, and possess current American Red Cross Emergency Response Certification, or Department of Health First Responder Certification. All documentation must accompany the application. Civil Service Application 2023
CONTACT INFORMATION
Fire Headquarters/Fire Chief's Office
126 North Main Street
Plains, PA 18705
Non-Emergency Phone: (570)829-3433
Fax: (570)829-3424
Station No. 2/Captains Office
50 Second Street
Plains, PA 18705
Non-Emergency Phone: (570)829-3435
Fax: (570)235-1092
The Plains Township Fire Department Career Employees
Officers
Fire Chief Carl Baker
Deputy Fire Chief Mark Ritsick
Captain Charles Krommes
Captain Mike Sebia
Firefighters
Paul Sabol
Russell Howell
Jarrod Million
Andy Shedlock
Colby Ozgo
Mike VanLuvender
Steve Motil
John McGuire
Scott Martin