DPW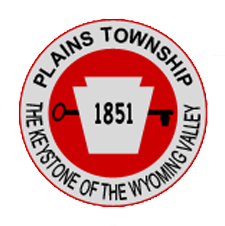 Plains Township Department of Public Works primary concern is that of Public Safety.  Working to ensure that problems such as pot holes are filled with black top, ensuring that our roads are cleared of snow and ice during the winter, seeing that the streets in Plains Township drain water properly and maintaining tight refuse collection schedules is what the Plains Township Department of Public Works is known for.
Under the direction of Ron Wincek duties such as the ones mentioned above are carried out in a proper and professional manner daily.  The goal of Plains Township's Department of Public Works is to please the residents of Plains Township in any way possible.
Plains Township is a beautiful township and the Department of Public Works prides itself in ensuring that we do our part to maintain that beauty.
CONTACT INFORMATION
Department of Public Works – (570)829-3430
Director – Ronald Wincek
plainsdpw@comcast.net
Recycling Center – (570)704-4279
Assistant Director/Recycling Coordinator – Jeff Gustinucci
plainsrecycling@comcast.net
Curbside Yard Waste pickup will begin on Monday May 4th. Yard waste should be placed in any reusable containers at curbside on garbage day. Yard waste is grass, leaves, weeds, & branches. Branches must not be more than four (4) foot long and not more than two (2) inches in diameter. Lumber is not accepted.