Police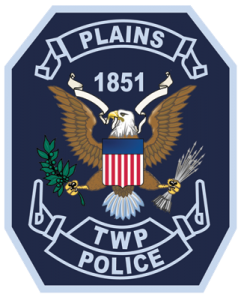 Our Department consists of 19 sworn officers who serve the community under the direction of the Chief of Police. We operate under a community policing and problem solving philosophy, which keeps us focused on our community partnership responsibilities.
The Department, in cooperation with the citizens we serve, strive to meet identified objectives toward the goal of enhanced public safety administered in an efficient and cost effective manner.
The Police Department enforces all of the laws of the Commonwealth using a patrol force under the direction of two lieutenants and four sergeants and utilizing Electronic Speed devices for speed enforcement and also making use of numerous methods for enforcement of the various traffic laws. The Police Department participates in regular Sobriety Checkpoints with various State programs and also regularly arrests drunk drivers. Officers participate in awareness and enforcement programs including Buckle Up PA and Smooth Operator.
Our Mission
The Plains Township Police Department, working in partnership with the entire community, is committed to providing the highest quality police service to all of our citizens. Community Safety is our primary goal and we will seek a solution to any problem that creates fear or threatens the quality of life in our communities.
When a community works in cooperation with the police department and local government, it has a positive impact on reducing neighborhood crime, eliminates the fear of impending acts of crime, and promotes a feeling of assurance that our community is safe for all of our families.
Preventing crime is as important as arresting criminals; Preventing disorder is as important as preventing crime; and reducing both crime and disorder require that police work cooperatively in neighborhoods to:
1. Identify their concerns
2. Solicit their help
3. Solve their problems
COMMUNICATION + COOPERATION = IMPROVEMENT
Employment
The Plains Township Police maintain a current Civil Service List which is updated through competitive written, oral, and physical agility testing. Plains Township is an Equal Opportunity Employer.
Applications for employment as a Plains Township Police Officer can be obtained at the Plains Township Municipal building, 126 North Main Street, Plains, PA, 18705, from 8:00 a.m. to 4:30 p.m., Monday through Friday, excluding holidays.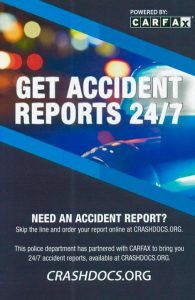 If you were in an accident or if you're an interested party, you can now use http://www.crashdocs.org/  to obtain a secure copy of your crash report.
I
For all other report requests please continue to use this form: Police Report Request Form
Contact
Plains Township Police Department
126 North Main Street
Plains, PA 18705
Non-Emergency Phone:
(570) 829-3432
Police Fax:
(570) 829-2379
Record and Reports
(570) 829-3439
District Justice, Joseph Spagnuolo
(570) 825-8984